We are part of a group of six homes, four in Grimsby in North East Lincolnshire and two in North Lincolnshire. The homes are regularly inspected by CQC and local councils. The homes work together to provide the best possible care by maintaining these standards through continual staff training, encouraging NVQ or equivalent, and maintaining cleanliness and upkeep of the homes. As the company is a family run business with over 20 years' experience in the caring community you can be assured that we care for those that you care about.
The manager of the home is experienced and knowledgeable she encourages new developments and changes to promote the care and wellbeing of all residents.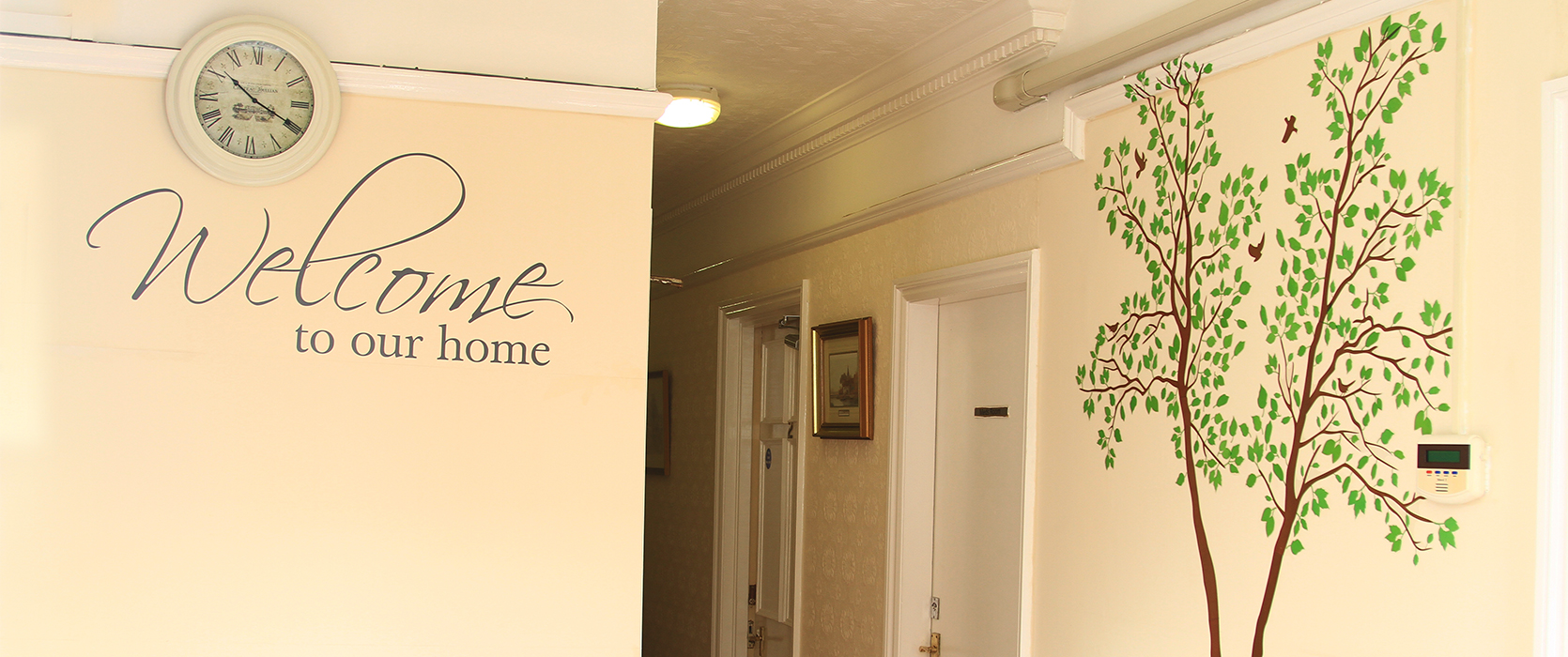 Temple Croft is a large Victorian house which has lovely traditional features without compromising the care and comfort of our residents and has the aid of a passenger lift to the upper floor. The home has a very welcoming, homely atmosphere.
Temple Croft features three spacious lounges and a large conservatory all connected but individual, highlighting fireplaces, beamed ceilings and a decorative plate rack. The dining room looks out onto a patio garden and pond.
The conservatory is peaceful and gives access to the flat walking area of the garden where there are tables and chairs to sit and listen to the birds and enjoy the sensory garden all planted by the local community and staff.
The bedrooms vary in sizes. Of these six large en suite, three smaller rooms including toilet, seven large single garden rooms with access to the garden area via their own patio door. A shared room could be provided for couples or companions.
Rooms are well furnished with a wardrobe, chest of drawers, bedside table with lamp, comfy chair and tray table. This leaves ample space for you to personalise them with your own touches; pictures, ornaments etc. Every room is equipped with a television aerial point. Subscription to TV can be arranged if needed at a cost to the resident. WiFi is available on request.
All rooms are large enough for wheelchair access and are all within easy reach of the bathrooms and toilets and commodes are also available.
Even though Temple Croft is situated on a main road it is very quiet and peaceful.
Temple Croft has recently been refurbished to enhance the accommodation and daily living for our residents.
Our friendly staff will greet you with a smile and welcome you to our home that has a wonderful warm atmosphere. The entrance hall leads you into our street scene which was designed and decorated by own staff.
Temple Croft has been rated 5 stars for food hygiene and has an excellent and varied menu. Our cooks produce home cooked nutritional meals with a delightful selection of cakes and deserts presented on our sweet trolley. The menu is regularly reviewed to reflect seasonal changes. All personal likes and dislikes are catered for along with specific dietary requirements.
There are hot drinks and snacks available throughout the day, please feel free to ask any member of staff who will be happy to help.
Breakfast usually comprises of a choice of cereals and/or porridge followed by toast, jams, marmalade, tea or coffee and fresh fruit.
Residents can choose to have egg on toast or something similar, if this is what they prefer.
The menu is written on the board in the main lounge daily. This can be read out by the staff if necessary. The kitchen staff will go to each resident and ask their preferences for the days lunch. If a resident wishes to have something different they will be advised what is available on that day.
The main meal is a two course lunch and is plentiful, delicious and nutritious. Usually Fridays are fish and chips and Sundays the traditional roast dinner.
We have home made deserts, and are able to cater for special meals such as diabetic and low fat diets.
We appreciate that some residents will have smaller appetites than others and staff get to know very quickly what our residents like and dislike.
Evening tea is about 5pm-5.30pm. Teas have a variety of different menus due to the different appetites of our residents. A choice of cakes comes around on the sweet trolley including cakes, jellies, trifles, plum bread, lemon cake, jam tarts etc. A range of these are available every night, all are home made.
Supper is around 7.30pm with a choice of drinks, cakes, biscuits and fruit.
Most residents have their drinks before retiring to their room but should they want to take it to their room this can be accommodated.
Birthdays are a special event at Temple Croft and celebrated with a cake which can be shared with other residents.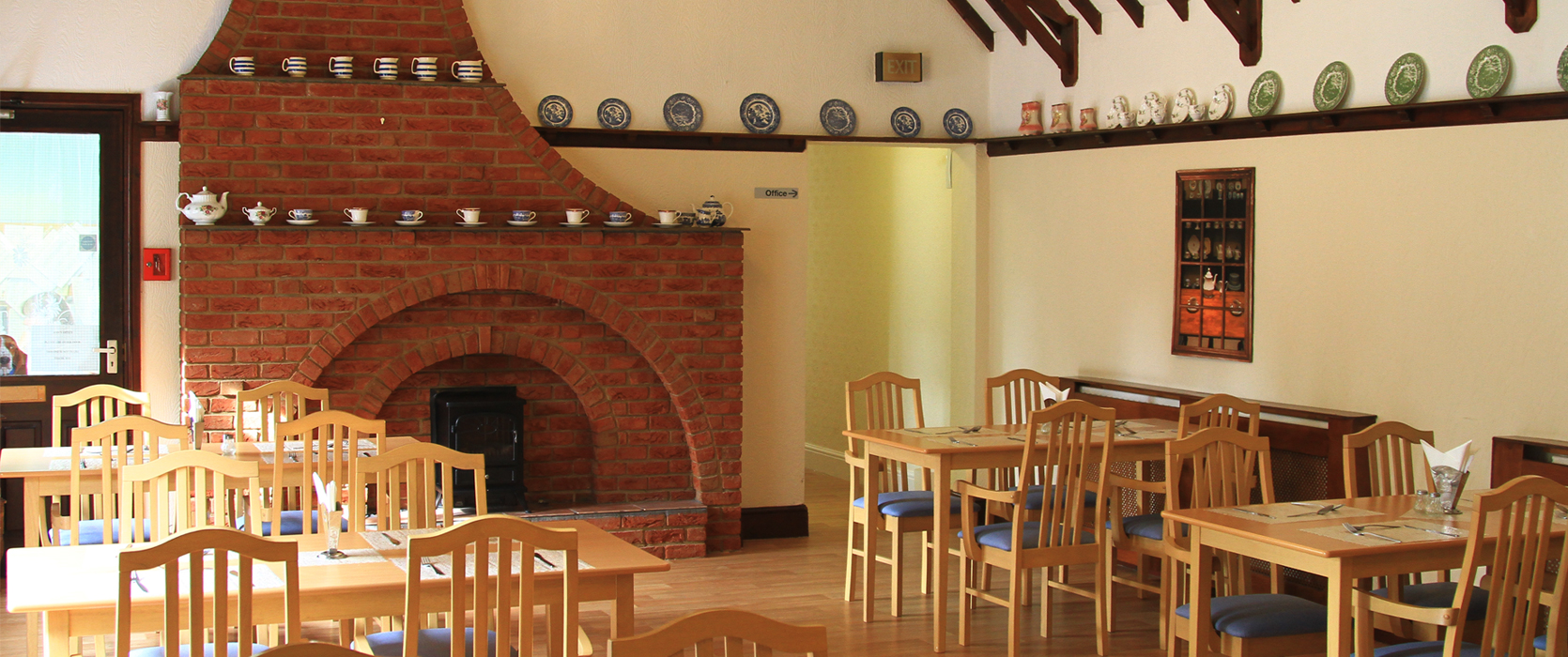 Any activities offered at Temple croft are discussed with residents by the activity  coordinator. These vary from day to day and any equests are fulfilled as we have a range of activities. We have a dedicated activity area, as we believe that having fun and enjoyable experiences enhance your overall happiness and wellbeing.
It is important to us that residents are encouraged to maintain a level of enthusiasm for getting involved in the range of activities provided. Our committed activity coordinator works hard to organise art and craft classes, baking and cake decorating, pampering and sensory sessions. We welcome external entertainers such as reminiscence, singers and pet and animal therapy. Trips to gardens centres and the local pub have been undertaken. There is regular provision of hairdressing and chiropody.
We believe that our staff are friendly, knowledgeable and caring in aspects of holistic care. The team leaders who run the shift are all experienced and have NVQ Level qualifications.
All new staff has to undertake the two week induction programme as determined by the Care Quality Commission, our regulatory authority.
All of our staff are trained to the defined mandatory standards and with most having more than the mandatory training. We encourage all of our staff to train at least to the level 2 diploma level (formally NVQ).
There is a team leader on duty at all times, 24 hours a day, over the 7 days a week.
We are proud of our staff because they get to know the residents well and are able to care for them in every way, encouraging, prompting, reassuring, listening and helping then when necessary with personal care. In addition to the care staff there are committed domestic staff to do the housework and laundry services, cooks and kitchen assistants and an activity co coordinator.